Let's Celebrate Easter!
Gracepoint is excited to invite you to the celebration of the resurrection of Jesus Christ on Sunday April 4th! This will be a special Sunday at Medicine Crow Middle School and we would love for your friends and family to be a part of this special day!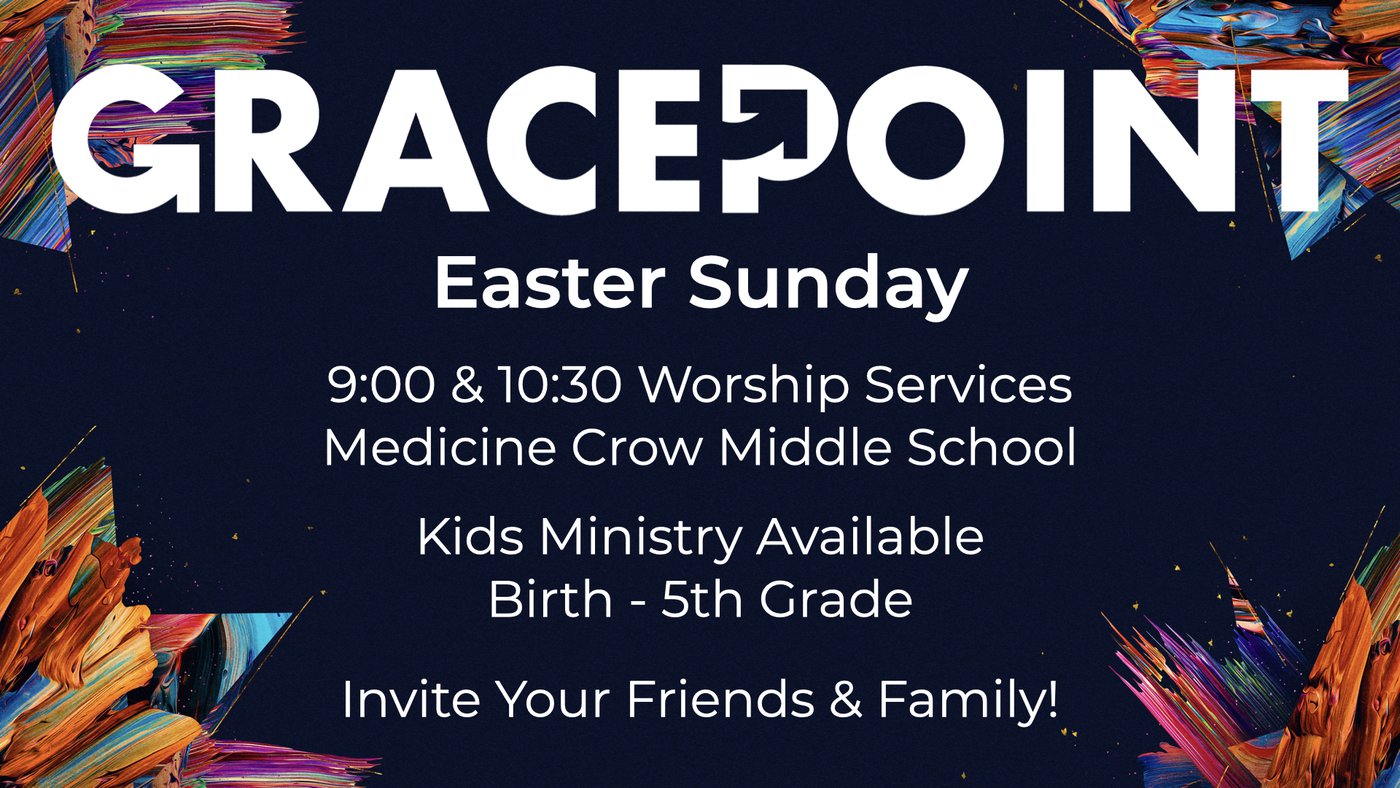 First Time at Gracepoint?
We know going to a new church for the first time can be nerve-racking. We want to help make your first experience at Gracepoint a great one! At Gracepoint, we're all about Jesus.
You won't be met with shame, guilt, or condemnation. And we don't care how you're dressed or who you voted for. Our church is made up of imperfect people with every kind of story imaginable.
No matter what you've been through or what questions you might have about God and faith, our church is a place where you'll find the love, grace, and forgiveness Jesus gives to everyone.
Have Kids?
At Gracepoint, our kids (infant through 5th grade) experience safe, age-appropriate environments where they learn about Jesus in a creative and relevant way. We would love to see you and your family visit KidsPoint!
If it is your first time joining us, we would love to make it an easy process of checking your kids in for the first time!
You can preregister your household by clicking the button below. If registering in person for the first time, we recommend planning on a few extra minutes for check in.
Easy Ways to Invite
We've made it easy to tell and invite others about Gracepoint's Easter! Encourage your guests to text 406-272-1900 the word EASTER to be linked directly to this page. Also download the graphics below to share on your social media page! We've added a second service specifically for you and your friends and families! Let's celebrate Easter like never before!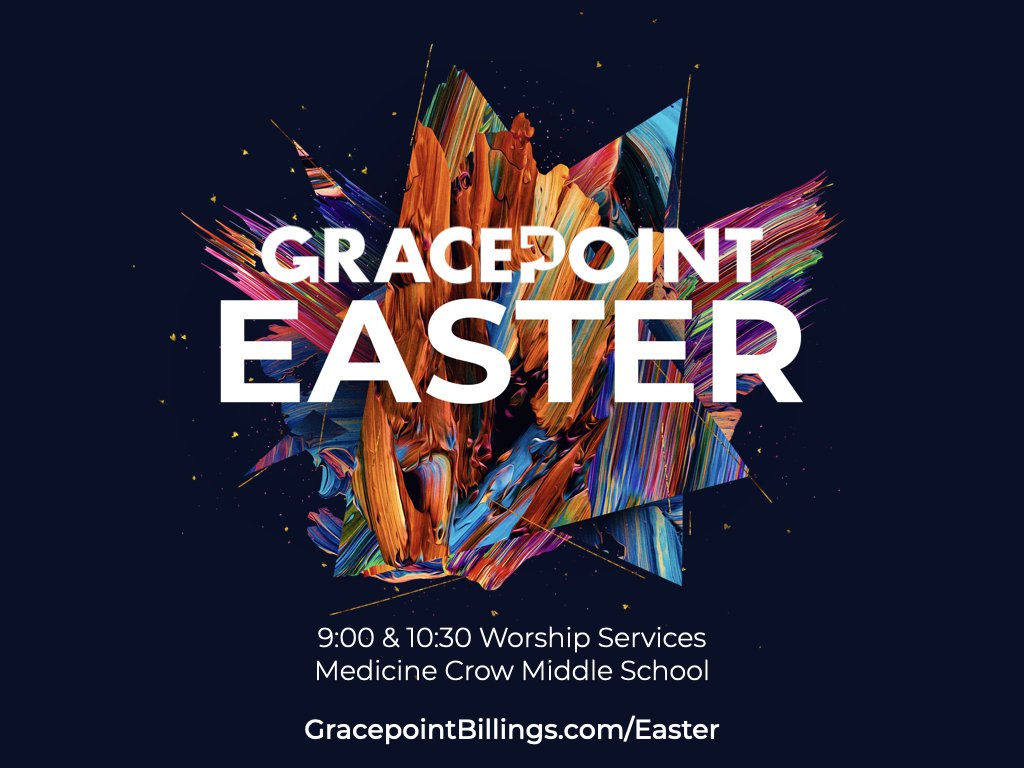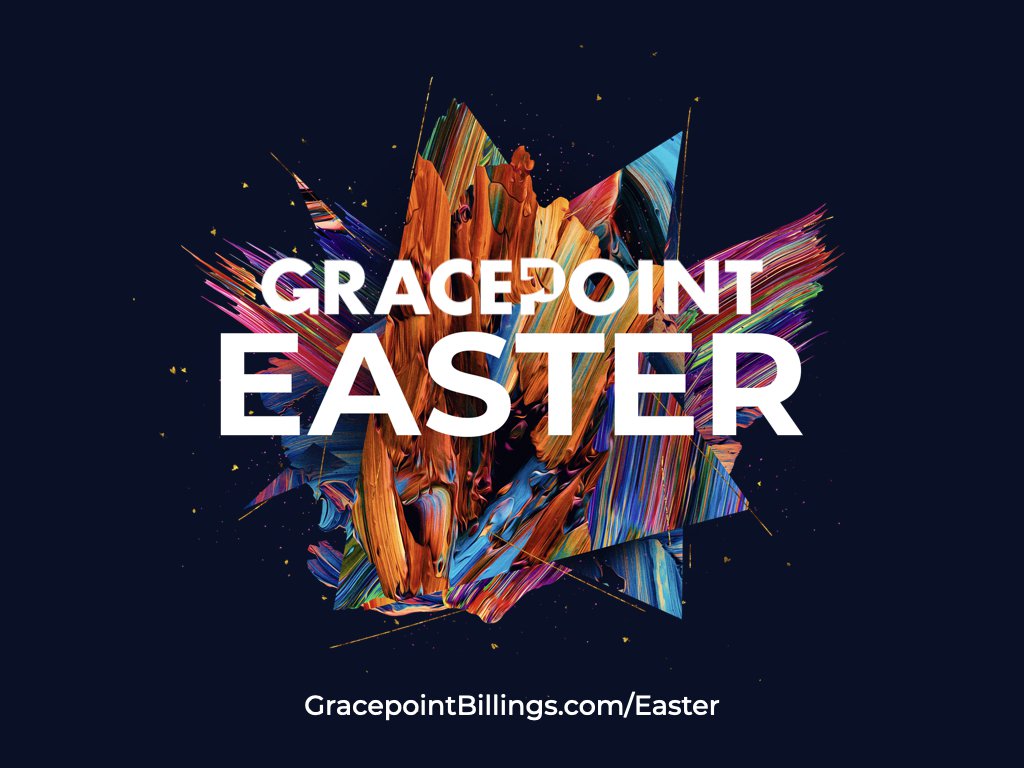 See You Easter Sunday!